Three women separated by a hundred years start a conversation across time. Their parallel experiences reveal shared imaginings of identity and escape, as menacing undercurrents steal into their solitary and reflective lives. Their letters, diaries, drawings and photographs expose a series of threatening episodes and unsettling occurrences. As the landscape presses in on them, they draw upon the threads that connect them to survive.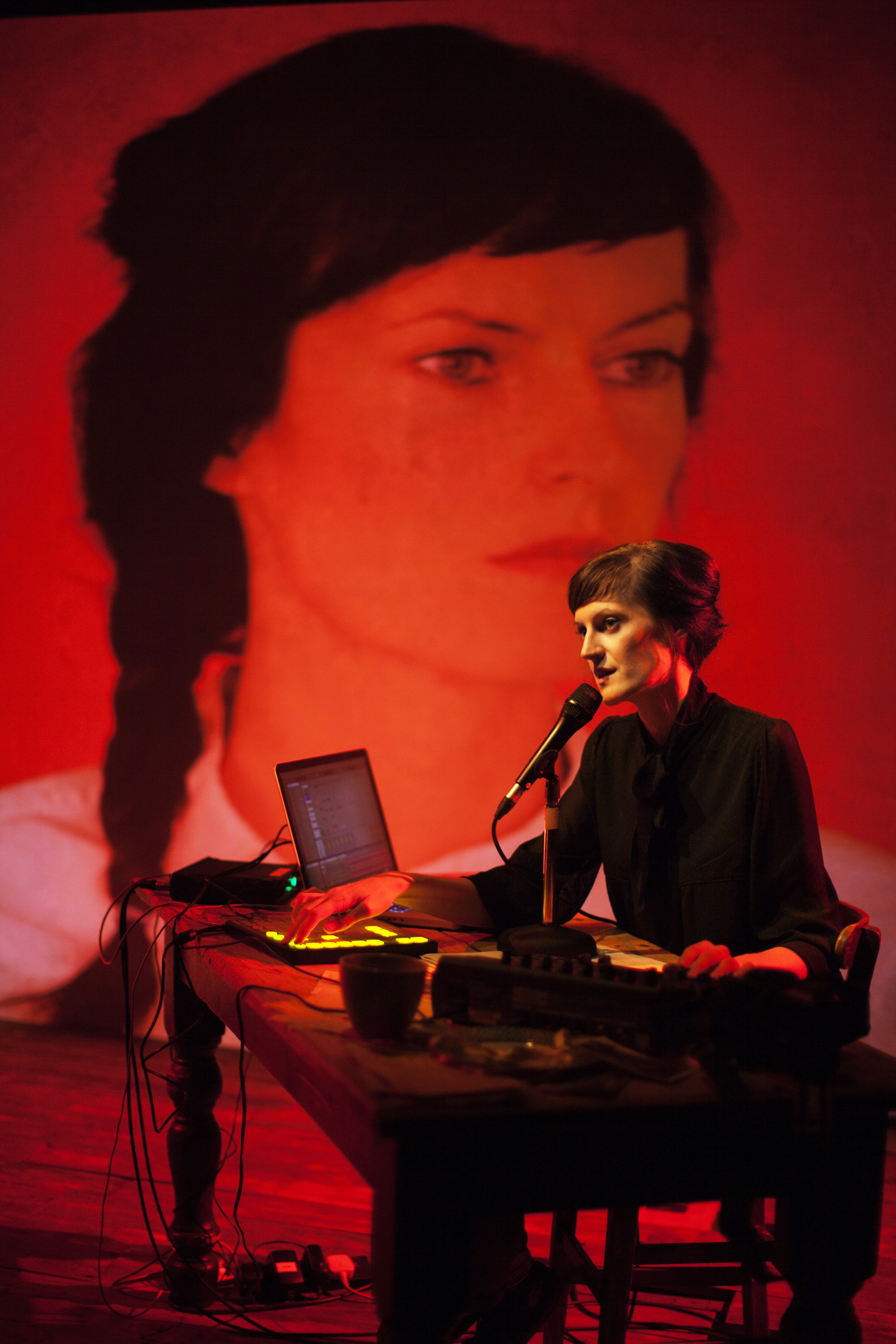 Landscape II is a highly contemporary and minutely observed piece of theatre, created through a bold hybrid of performance, film and sound art, and is a collaboration between Melanie and video artist Will Duke.
Developed as part of the Jerwood Residencies at Cove Park which are supported by the Jerwood Charitable Foundation. Supported by Warwick Arts Centre and Battersea Arts Centre. Funded by Arts Council England.
Written and performed by Melanie Wilson
Sound Design: Melanie Wilson
Video: Will Duke
Lighting: Ben Pacey
Co-designed by Ben Pacey and Melanie Wilson
Touring Production Manager: Rachel Bowen
Production Manager: Stuart Heyes