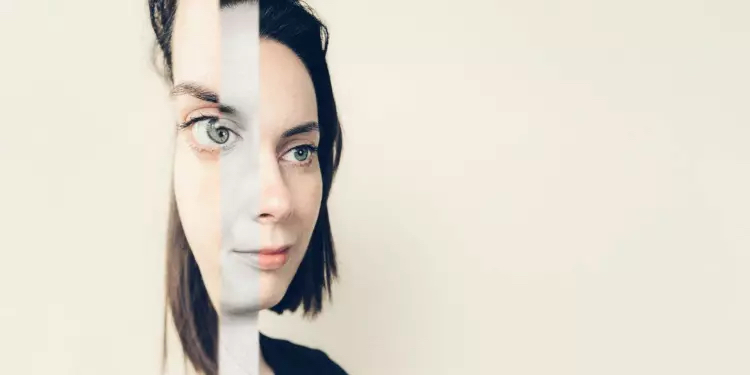 Three short plays by Alistair McDowall introduce us to three women whose ordinary lives mask extraordinary internal worlds. 
Written for and performed by Kate O'Flynn, this new production ran at the Royal Court in June 2023 and the Avignon Festival in July 2023.
Writer: Alistair McDowell
Co-Directors: Sam Pritchard & Vicky Featherstone
Sound Artist & Composer: Melanie Wilson
Designer: Merle Hensel
Lighting Designer: Elliot Griggs
Video Designer: Lewis den Hertog

'Sound artist and composer Melanie Wilson deserves her own standing ovation particularly for her work on In stereo, in which at least four different voices are projected across the stage and yet the crucial details and notable lines are able to ne picked out of each'.
West End Best Friend